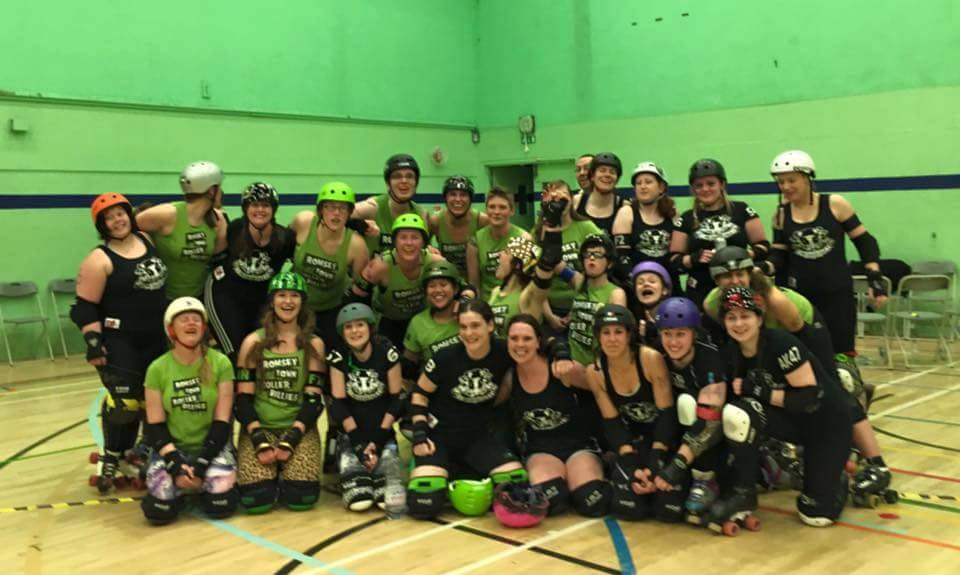 The Rollerbillies remain undefeated in Tier 3 East of the British Championships after their victory over Milton Keynes on Saturday!
Supporters were out in force to cheer on the Cambridge Rollerbillies who won their game against Milton Keynes Roller Derby 191-76.
The first game of the day saw the Lincolnshire Bombers take on Oxford Roller Derby in a nail biting battle that eventually came down to the last jam!  The Bombers taking the win 191-189.  INTENSE!
Thanks as always go to all the people who made the day such a success!  The hoards of supporters and people who made the trek to Cambridge to watch some AWESOME live roller derby, the organisers, the referees and the NSOs and all our lovely leopards who helped to make the day what it was!
We'll be at it again for Day 4 of the (Tier 3 East) British Championships, taking on Croydon Roller Girls on 14th June.  Get it in your diaries you leopard lovelies!