It's February's Rollerbillie of the Month, Sweetness and Fight!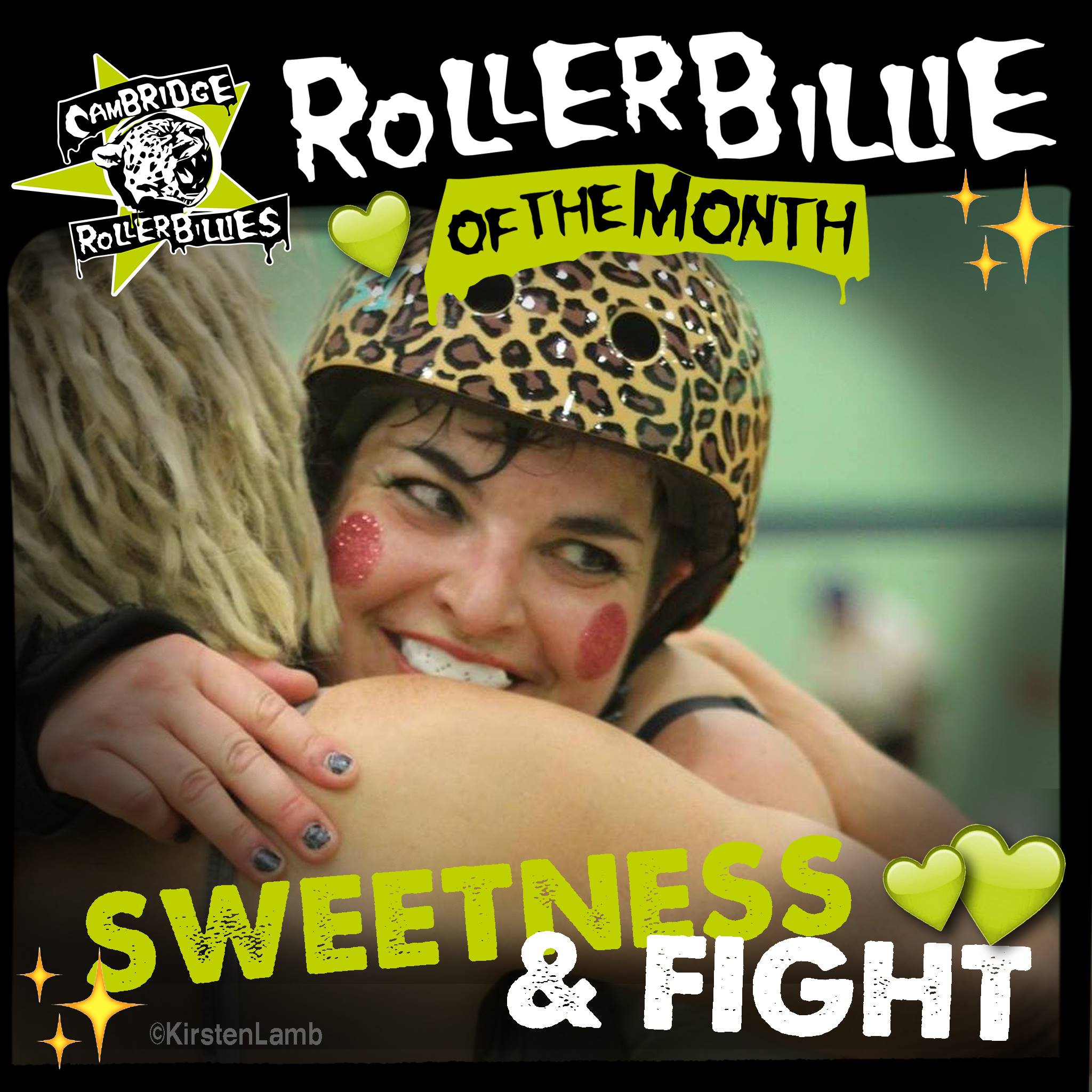 How long have you been skating?
Almost exactly three years!
How did you get involved with roller derby?
The Rollerbillies had a stall at the Mill Road Winter Fair (we're there every year!), and were so friendly I decided to go to the Meet & Greet. I was immediately hooked.
How did you come up with your name and number?
216 is easy enough: my birthday is 21st June. My derby name I came up with because someone described me as "sweetness and light" – but "Sweetness and Fight" is more accurate on the track!
What is your favourite position to play?
I love jamming so much.
What is your skate gear of choice?
My Luigino Q4 skates were an investment, but one I'm very happy with.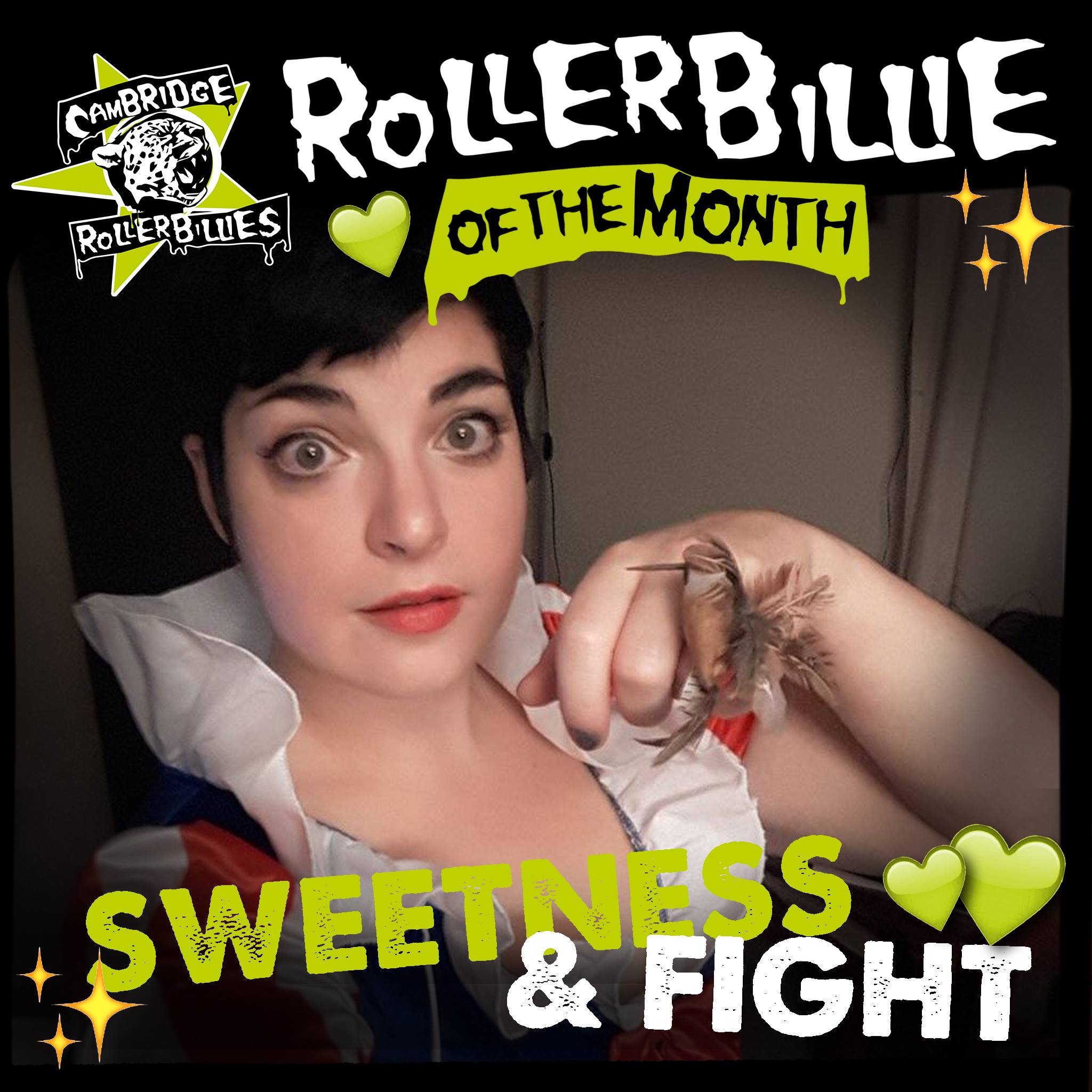 What is your best derby moment?
Every time I play feels like the best moment.
Who is your derby inspiration?
I have so many! But if I have to pick just one… Schindler's Lisp is the jammer I aspire to be.

Where would you like to see the sport in another 10 years from now?
This is such a hard question! I really don't know – but I look forward to finding out!
What's your day job?
Publishing Assistant
What do you do when you're not skating?
Taking pictures of the cat, watching bad movies, or karaoke, most likely!
What advice do you have for anyone who wants to get involved with roller derby?
Don't get discouraged when you fail. A motto I try to go by is "sucking is the first step to getting good." Sucking is discouraging until you push through it to be good!