It's January's Rollerbillie of the Month, Genghis Sian!
How long have you been skating?
I've been skating since I was a child. I originally had a pair of the adjustable Fisher Price skates which I eventually upgraded to a pair of rollerblades when I was 9 years old. I then stopped skating as a teenager and didn't take it up again until 2013 when I discovered roller derby.
How did you get involved with roller derby?
The wonderful Skateability Brown (aka Nele) told me about roller derby whilst in the pub one evening. It sounded ridiculous. I nervously signed up to the Rollerbillies Freshmeat Course in 2013 having told myself I'd learn a few skate skills and then quit before any of the scary stuff started. Little did I know that roller derby is the most addictive sport and quitting was therefore not an option! The Rollerbillies training is really well structured so nobody is ever pushed in at the deep end and contact skills are only introduced once skaters have the basics nailed.
How did you come up with your name and number?
I'd got it in my head that I wanted to use my own name in some way and that it needed to be a play on words. Not many things rhyme with Sian so it didn't take long! As for my number, it was originally my initials (5L) but letters got scrapped so it then became 55 as that seemed easiest to remember!
What is your favourite position to play?
Blocker, always.
What is your skate gear of choice?
I'm really not a skate gear expert. My choices are usually based on price! I got a pair of second hand Bonts in 2015 and I've stuck with them as they're nice and light. My only strong opinions on gear relate to wheels – when your're new it's really tempting to pick wheels that are really sticky (stable for crossovers but a nightmare for plowing) or really slippy (good for learning to hockey stop but no grip for plowing). I've gone from one extreme to the other over the last few years and finding a set-up that suits me and allows me to use a range of skills is the thing I've found most important gear-wise.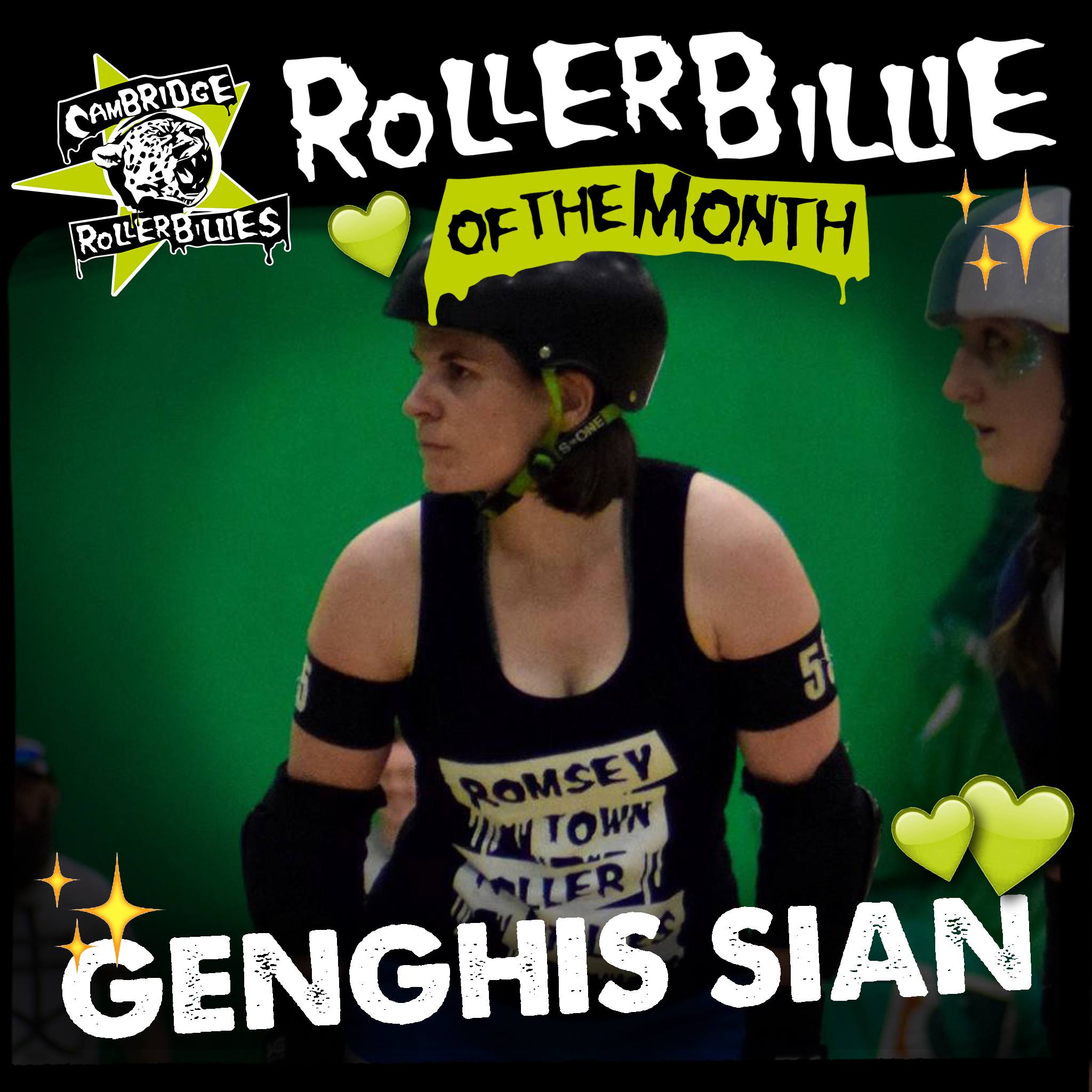 What is your best derby moment?
That feeling you get when you're blocking as part of a wall that is completely in tune and working as a strong cohesive unit. I love the sense of teamwork and support you get from being part of a well drilled blocking line-up.
Where would you like to see the sport in another 10 years from now?
I think the emergence of many new junior derby leagues is going to result in a serious step-change in the quality of roller derby that we see coming out of the UK. Imagine how skilled and knowledgeable the new wave of skaters, who have trained since childhood, will be. I can't wait to see it unfold.
What's your day job?
I'm a transport modeller which means I try to predict how new infrastructure projects will perform before they are built. I like Excel a little bit too much.
What do you do when you're not skating?
In my spare time (lolz) I like to scuba dive and have recently found a passion for skiing. I'm also extremely fond of eating!
What advice do you have for anyone who wants to get involved with roller derby?
As an outsider, roller derby looks terrifying. Once you've taken that jump and signed up for a Freshie course, you soon learn that it's anything but terrifying. Not only has it given me a really fun and rewarding way to keep active, it's also helped me to become a more outgoing person, especially at work. If you're looking for a way to keep active, make friends and challenge yourself, this is definitely it!