Give it up for December's Rollerbillie of the Month, Tuckerbell!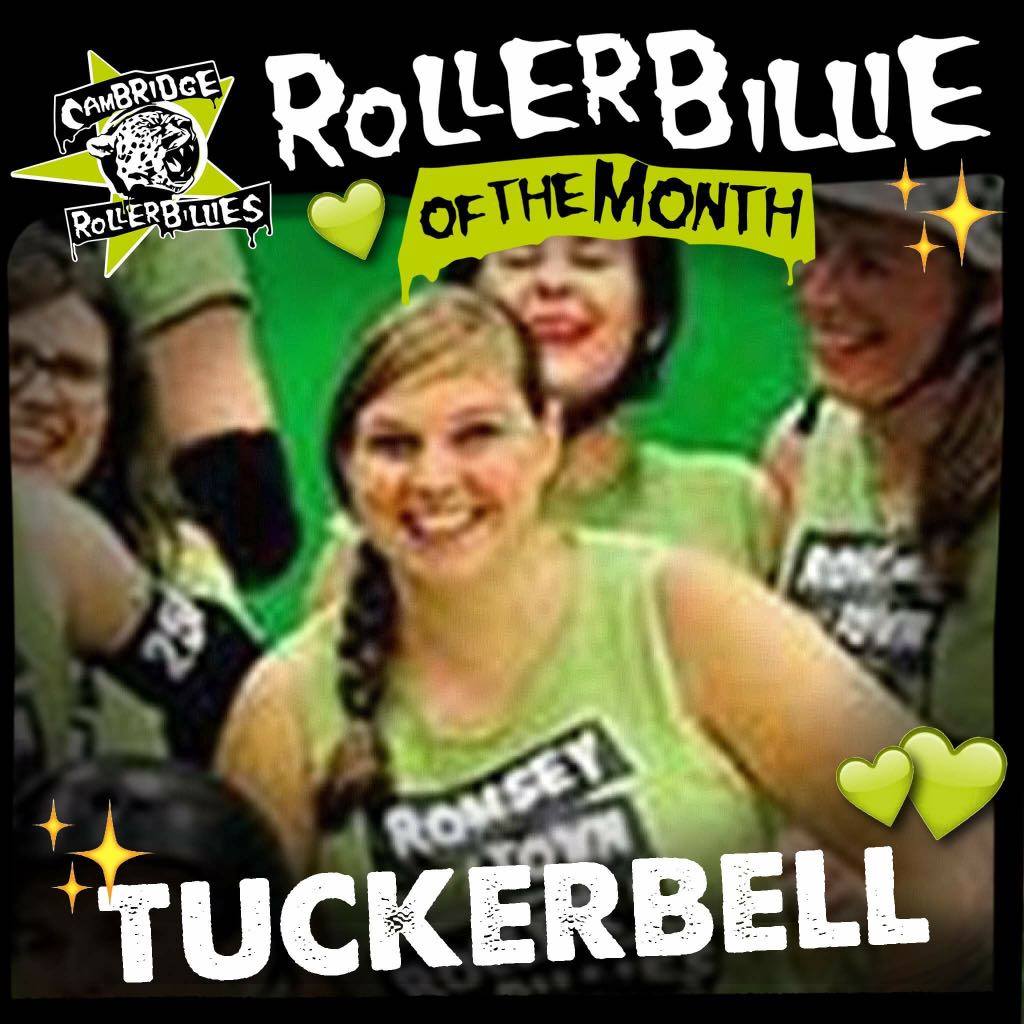 How long have you been skating?
I've been part of the Rollerbillies for 5 years but only skated for about 6 months at the start before I moved in to non-skating roles. I've been an NSO but for the last 3 years I've been the line-up manager for the Romsey Town Rollerbillies.
How did you get involved with roller derby?
My friend from work just started fresh meat and took me to an LRG game; I instantly fell in love with the sport.
How did you come up with your name and number?
It's a combination of my surname and my love of all things Disney.
What is your favourite position to play?
Line up manager
What is your skate gear of choice?
My gold bum bag line up kit that has everything a skater could ever need on the bench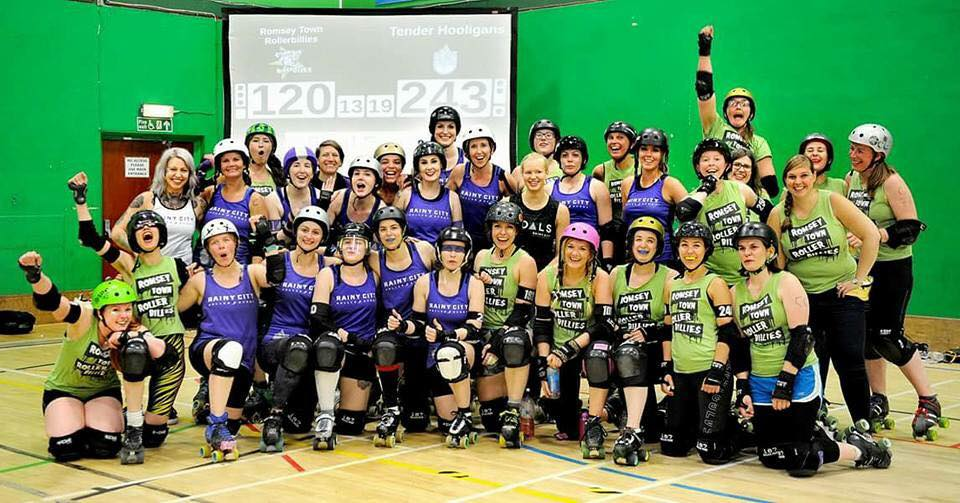 What is your best derby moment?
I have so many it's hard to choose just one! I think my top 3 would be:
· The first time I LUMd for Romsey in Edinburgh, being chucked in at the deep end with 2 games in one weekend and ending up with only 7 skaters at the end of the second game and surviving.
· Going to Rollercon a couple of years ago, seeing so many amazing skaters.
· Being with RTRB when we were promoted to tier 2 in British Champs, the team had worked so hard for so long it felt amazing to be part of it even if the play-off day itself was very stressful.
Where would you like to see the sport in another 10 years from now?
I'd love to see it grow so much that it becomes an Olympic sport, but still keep all the derby love and everything that makes it what the sport is now.
What's your day job?
Scientist doing anti-doping testing for racehorses and racing greyhounds
What do you do when you're not skating?
You'd probably find me binge watching a good box set or drinking gin with friends or both at the same time.
What advice do you have for anyone who wants to get involved with roller derby?
Just do it, whether you want to put the wheelie boots on or not you can still be part of this amazing sport. There are so many things you can do, be a skater, be a ref, NSO, or be like me and be part of an awesome bench team.