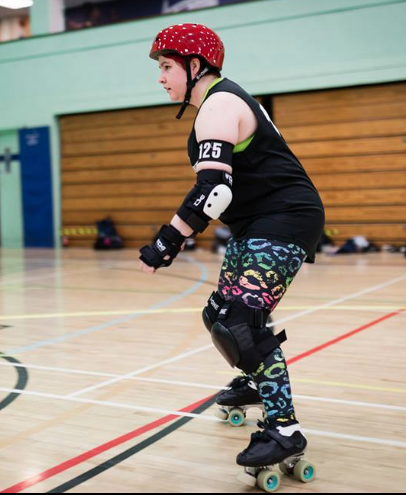 1. How long have you been skating?
I started 3 and a half years ago, with a bit of a gap for a broken ankle!

2. How did you get involved with roller derby?
I first discovered roller derby from the photos of the Rollerbillies in the ladies toilets at the Empress pub! I looked them up and started going to all of their games, about a year later I finally plucked up the courage to strap on some skates of my own.

3. How did you come up with your name and number?
My derby name was given to me by Nix Fury, one of my fresh meat buddies. When I joined the league there were lots of other skaters called Laura and I had red hair, a red helmet and skates. I became known as Red Laura and when it came time to pick my name, Red had kind of stuck. It became Red Missed because I was really bad at timing my hits and usually just sailed past! My number is my mum's birthday.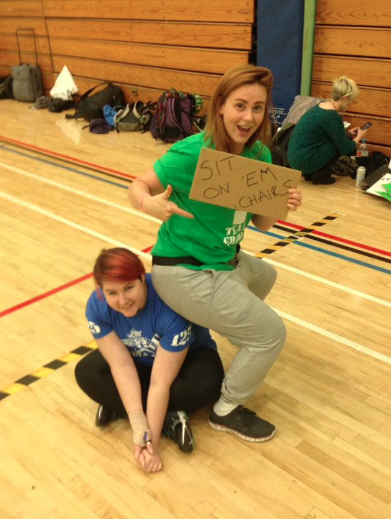 4. What is your favourite position to play?
Definitely a blocker, I was not built for speed!

5. What is your skate gear of choice?
I've recently upgraded from my fresh meat kit to Mota Mojo boots on Pilot Falcon plates, it took a while to get used to them but I love them now.

6. What is your best derby moment (or moments)?
As a person who has never been particularly athletic, I was super proud when I made it onto the Punt Rockers. I love skating with them every week, they are my favourite people <3 Also, anytime I hit someone and they make an involuntary noise.

7. Who is your roller derby inspiration and why?
There are so many I couldn't just choose one! I am constantly inspired by the people around me, not just as skaters but as volunteers who give up so much of their free time to keep the league going.

8. Where would you like to see the sport in another 10 years from now?
I think I'd like to see more opportunities for B and C teams, but hopefully sooner than 10 years! It would be great if B teams could play in something like British Roller Derby Championships, not least because I think we'd be smashing it!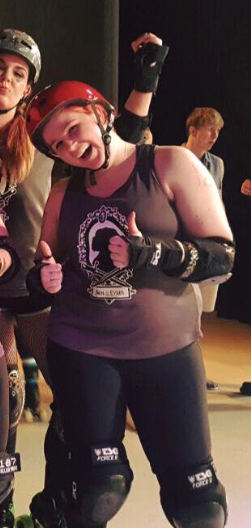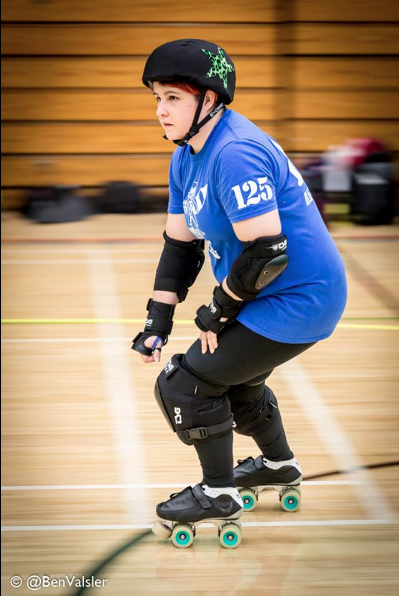 9. What's your day job?
I organise technology conferences.

10. What do you do when you're not skating?
Organise all the Rollerbillies home bouts!

11. What advice do you have for anyone who wants to get involved with roller derby?
Just do it! It's scary and it's hard work but when it starts to click it all becomes worth it. I've discovered so much about what my body is (and isn't) capable of and become a much stronger person, physically and mentally, than I was when I started. I've also made some amazing friends and really feel like I'm part of an empowering community.
Stop hesitating, come and see us and get involved!