This month's Rollerbillie of choice is the awesome Aly Lou Yeah, our head ref and line-up manager extraordinaire!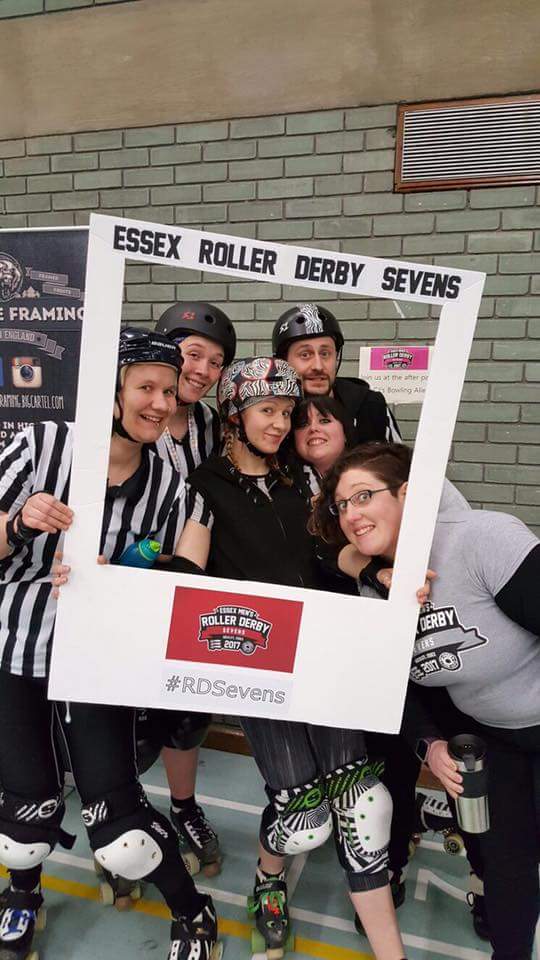 1. How long have you been officiating?
I started NSOing in 2011, reffed my first game in 2012… where has the time gone?!

2. How did you get involved with roller derby?
A friend of a friend set up Auld Reekie Roller Girls in Edinburgh, and I met her at a feminist network event. She convinced me to go along to a game. It was so exciting to watch, I signed up for fresh meat that evening and haven't looked back.

3. How did you come up with your name?
Because I'm an angel?! Not really. My friend came up with it and I liked it because it used my actual name. I did have a number back in the day, but it was just my birthday.

4. What is your favourite position to referee?
Jam ref for life 💖

5. What do you think is the most important thing about refereeing?
Team no fun. Without your zeebros and flamingo buddies, it wouldn't be worth it.

6. What is your best derby moment?
Getting to see my baby zebras ref their first game. They do all the hard work themselves to get there, but I'm so proud nevertheless!

7. Who is your roller derby inspiration and why?
My CRB zeebros. They inspire me to be a better referee every day.

8. Where would you like to see the sport in another 10 years from now?
Roller derby at the Olympics?!

9. What is the most significant rule change in roller derby that you have witnessed?
I was around when they got rid of minors. Crazy time, but definitely better in the long run.

10. Are there any rules changes you'd like to see happen in the sport?
No more changes… please!

11. What do you do when you're not reffing?
I travel the country visiting friends and family, knit and watch anything by Joss Whedon.

12. What advice do you have for anyone who wants to get involved with officiating roller derby?
Do it! It really is a lot of fun. Particularly with CRB – this league is amazing and it's a great place to be. You'll always be welcome as a ref and/or nso.