January's Rollerbillie of the month is PathoJen, number 734!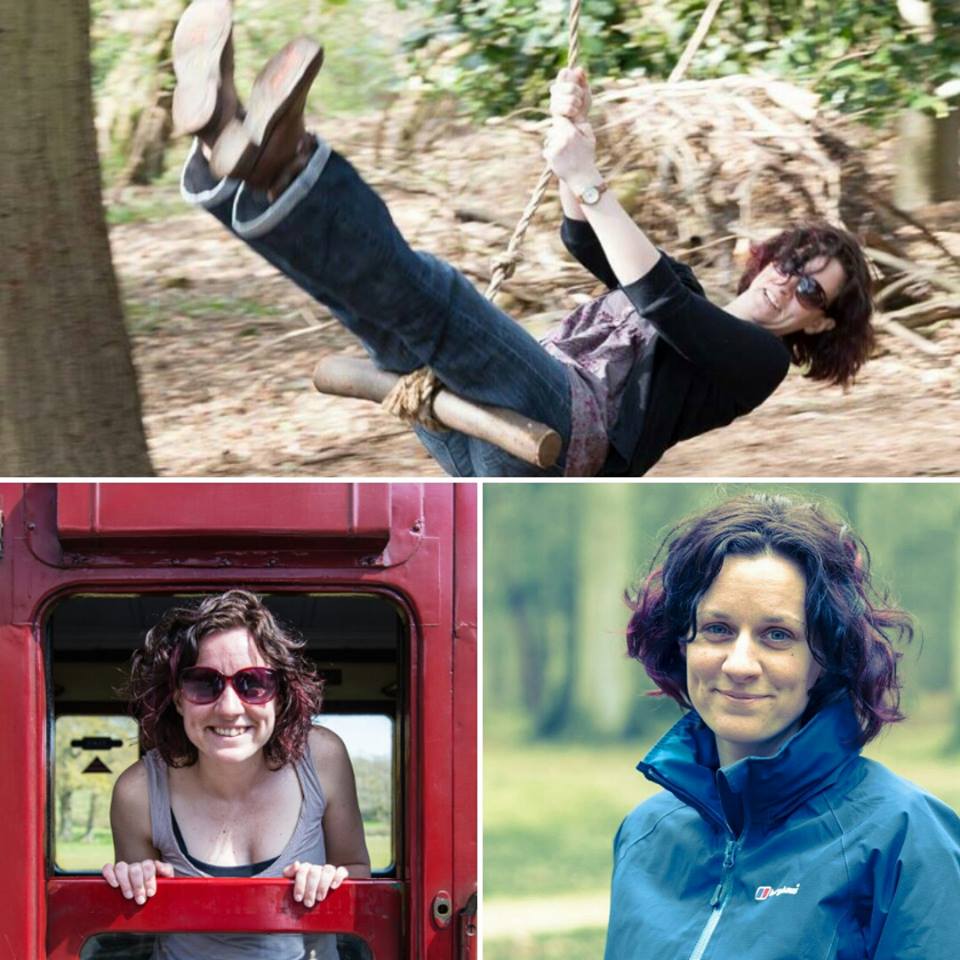 How long have you been skating?
I had some Fisher Price extender skates as a nipper, but didn't do anything again until my 30s. I joined the Rollerbillies Fresh Meat course as a true novice in April 2016.
How did you get involved with roller derby?
A friend of mine had heard about the Rollerbillies Fresh Meat and Greet and wanted a buddy to go with her. I had never heard of roller derby before but we both went on to start the Fresh Meat course together and, while she decided it wasn't for her, I've never looked back!
How did you come up with your name and number?
That's tough! Number is more important (you need this to scrim) so I wrote down which letters look like numbers and figured out you could make TEA with 734 (ish). I REALLY like tea! It took longer to land on a name and HUNDREDS of ideas! Eventually I went with the first one I thought of, perhaps because it had grown on me longest. PathoJen. It was important to me for it to play on my real name.
What is your favourite position to play?
I like being a brace when blocking. It's a role for a good communicator as you can help your team mates by letting them know where the opposing jammer is and what else is happening on track behind them.

What is your skate gear of choice?
I've kept my gear to the bare essentials so far, but when I passed minimum skills I treated myself to some Radar Presto wheels, which have really helped my agility. Riedell R3 skates, S1 helmet, Triple8 knee pads, Sisu mouth guard and some low-cost wrist and elbow pads complete the kit. A dedicated notebook for training notes is also essential; the cover of mine has a unicorn wearing a jammer's helmet star!

What is your best derby moment (or moments)?
I love learning new footwork. When a skater shows you a thing that looks really cool, you initially think 'I could never do that'. Then the moment when you do actually do the thing, your instructor says 'good job' and you realise that you're capable of far more than you ever thought? Worth every second of practise!

Who is your roller derby inspiration and why?
There isn't one individual for me. When I started with the league I found an amazing group of extraordinary people who have such warmth, generosity and fire in their hearts that I am inspired by all of them, and the movement of roller derby itself. This is grass roots and I see all the effort and dedication that goes into it. I see inspiration in the tired yet delighted faces at the end of each training session.

Where would you like to see the sport in another 10 years from now?
I'd like to see it on mainstream TV. It's as entertaining to watch as any other sport and the skill level of the top players really should be celebrated. It's great fitness and easy access so let's get more people into it!!
What's your day job?
I'm an office-dwelling procurement manager in a pharmaceutical company.
What do you do when you're not skating?
I own a campervan so I like to take weekends away visiting new places and cycling the countryside. I enjoy bird watching and drinking gin, both of which tend to play a part in my trips away. When I'm home I like to do different craft activities, whether with thread, yarn or fabric.

What advice do you have for anyone who wants to get involved with roller derby?
Buy/borrow some kit, put it on and do it! It's the most fun you can have in a sports hall!