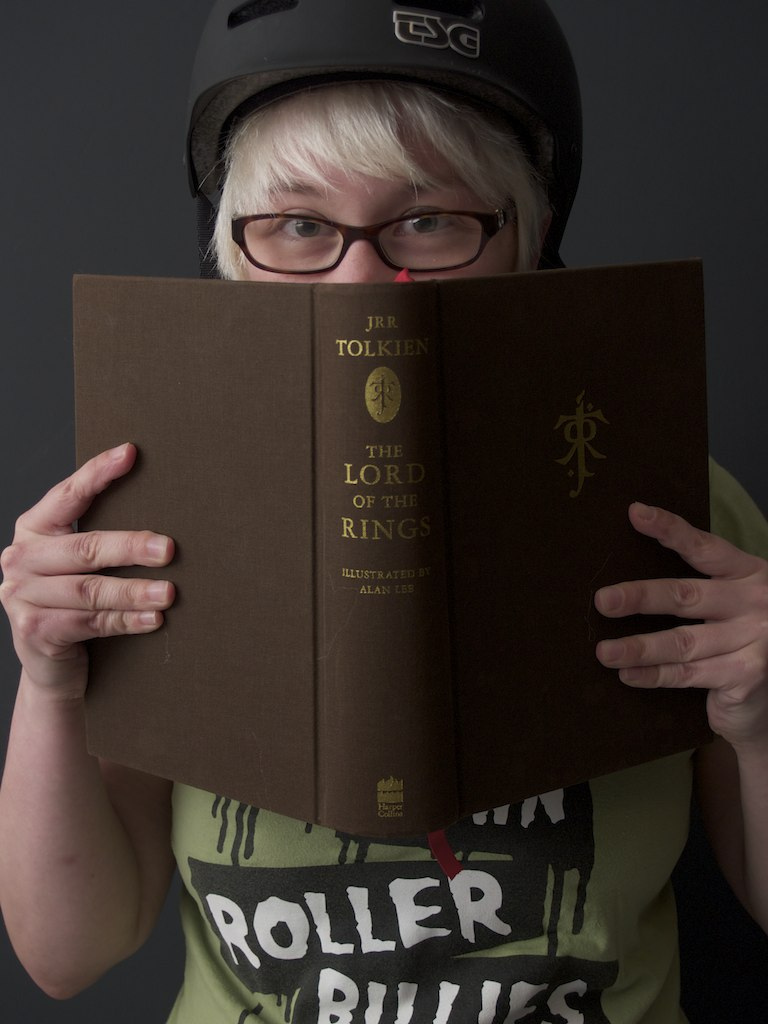 After a brief hiatus, Rollerbillie of the Month recommences with our very first zebra profile! The wonderful Tome Raider tells us a little bit about her experiences as a fledgling zebra…
Tome Raider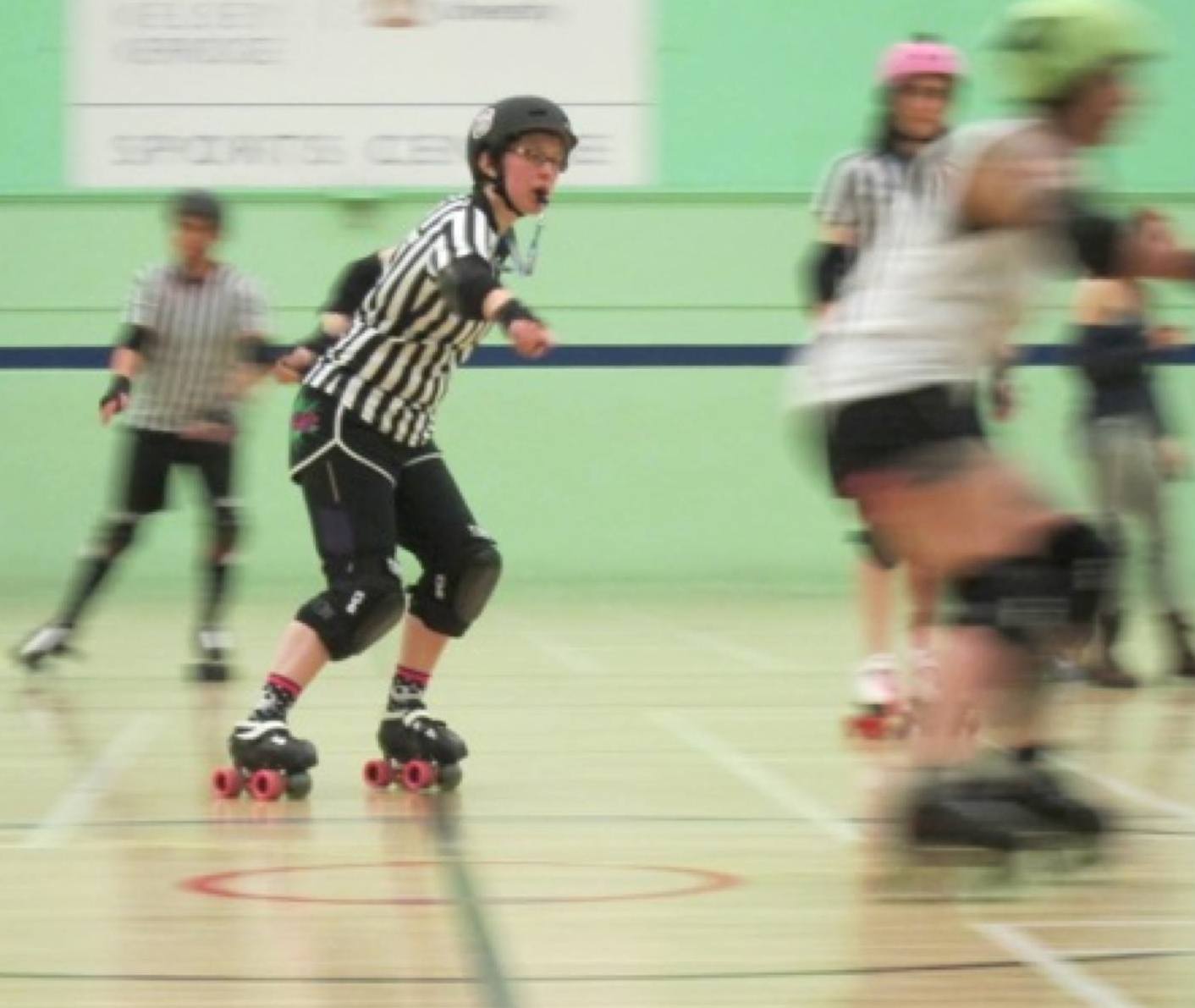 How long have you been skating?
I've been learning to referee since January this year, but I was skating before that.
How did you get involved with roller derby?
I'm from Seattle, where Roller Derby is kind of a big deal, so I'd known about the sport for quite a few years. I'd always been really intrigued, but I was overweight and had never been athletic at all, so it didn't really occur to me to try it. Finally in 2011 a friend of mine from Seattle started playing (USARS rules) and I thought, "If she can do it, so can I!" Since then I've really surprised myself with what I've accomplished. I'm slow to learn new skills but I've never given up and I feel like that's something I can carry with me for the rest of my life.
How did you come up with your name?
I'm a Librarian and I knew I wanted something bookish and/or nerdy. I had a list of about 10 and finally there was a t-shirt order so I had to pick one. I liked Tome Raider at the time because I studied archaeology for a while, work with rare books and I have geeky tendencies, but there are a few I regret not going with. My favourite was Bibliotechnical Knock-Out (#TK0), but people convinced me that was too long. I still like my name, but I had some good ones on that list!
What is your favourite ref position?
I haven't tried all of them yet! I enjoy Jam Reffing because you're mostly focused on one skater and you get to skate quickly while they're out of the Engagement Zone, but I recently tried Rear IPR (Inside Pack Ref) for the first time and really like the perspective it gives on the game. You can see quite a lot from there, though that means you're responsible for a lot more.
How would you describe your officiating style?
What's the referee equivalent of Bambi-on-Ice? I'm still learning so I don't think I've developed a style yet. I'm coming at refereeing from skating so I think I tend to be too lenient, which is definitely something I need to work on. I'm aspiring to be a fair, efficient and therefore invisible referee.
What is your best derby moment (or moments)?
I love seeing people I trained with and then people I trained rising through the ranks or just working really hard with a really good attitude. I recently had someone from Fresh Meat come up and tell me that a session I helped lead on transitions helped them "get it", and that was really nice. I'll stick with that one!
Who is your roller derby inspiration and why?
I have so many. I am lucky to know some incredible people through Roller Derby. So many people are fighting private battles and giving so selflessly of their time and passion to the Derby community. If I had to single someone out, it would be Test Monkey. She is a great league mate, friend, teacher and does so much behind the scenes. Also my Derby Wife, Diana Sprints, and my Derby Wife Across the Ocean, Oh-So Final for never losing sight of how much fun Roller Derby is. And of course the hive mind that is Team Zebra. I can't pick just one because I know so many referees and NSOs that dedicate their free time to upholding fairness and safety with the utmost professionalism.
Where would you like to see the sport in the future?
I would like to see Roller Derby get more and more popular, but maintain its uniqueness and niche status. I'm not sure how I feel about it being in the X-Games or on ESPN, but I would like to see the best of the best being able to make a living from doing what they love.
What do you do when you're not skating?
Well, as a trainee ref married to another trainee ref, we spend a lot of time talking about the rules, reading the rules, watching footage of bouts and doing league-related things. I also do yoga, read a lot, drink copious amounts of tea and look at pictures of cats on the internet.
What advice do you have for anyone who wants to get involved with roller derby?
Give it a try! I used to think of myself as unatheletic, and thought of that as something about myself that I couldn't help or change. I have health problems (chronic asthma and neck pain) and other things that might have held me back, but I'm so glad I tried and so glad I've stuck with it. Even if you decide not to skate, there are lots of ways to be involved. The people you meet in the Derby community are amazing and if you're like most of us, you'll never look back.